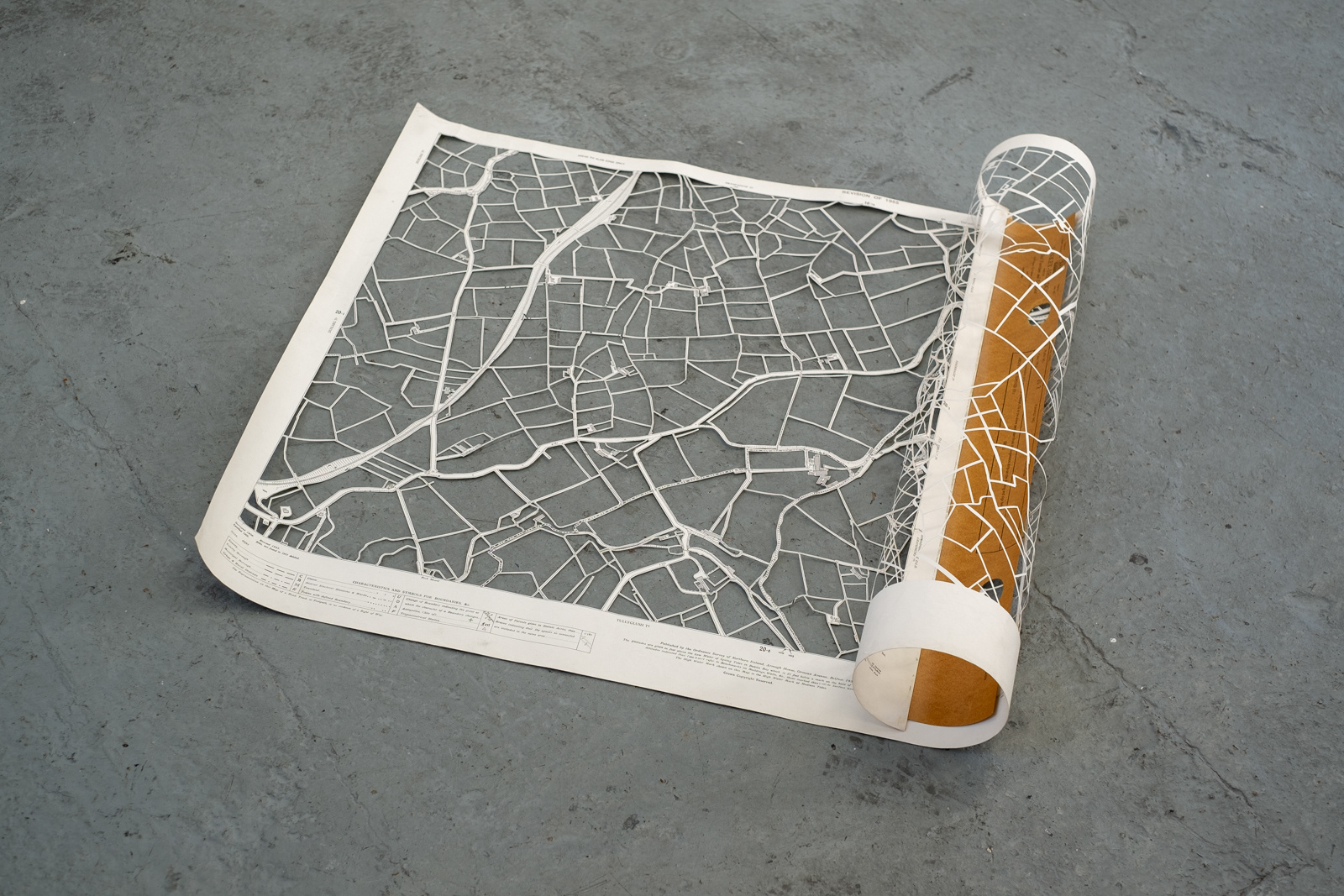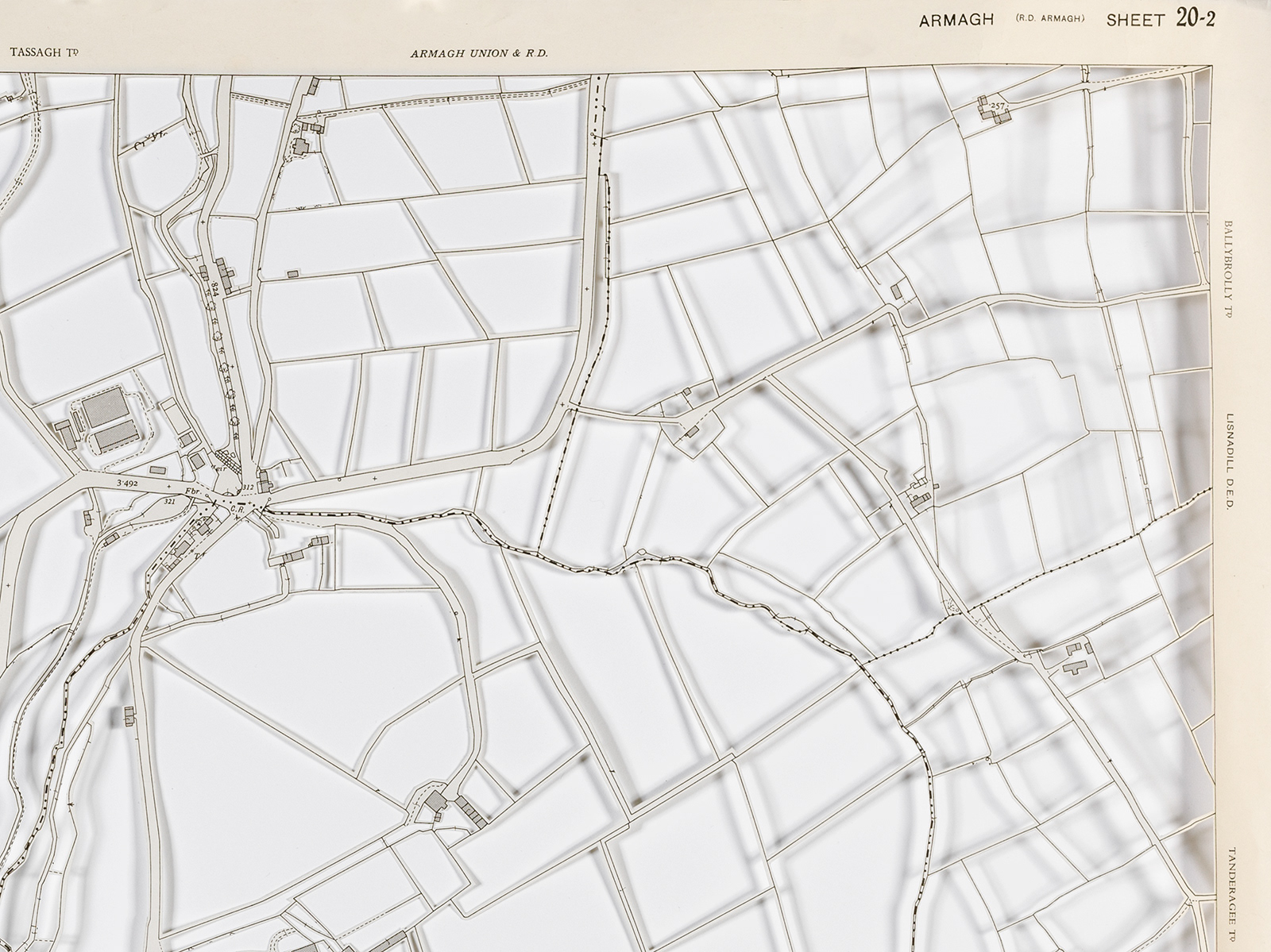 Open Ground i.  (detail) 2018
Altered Vintage Map: County Armagh, Sheet 20-2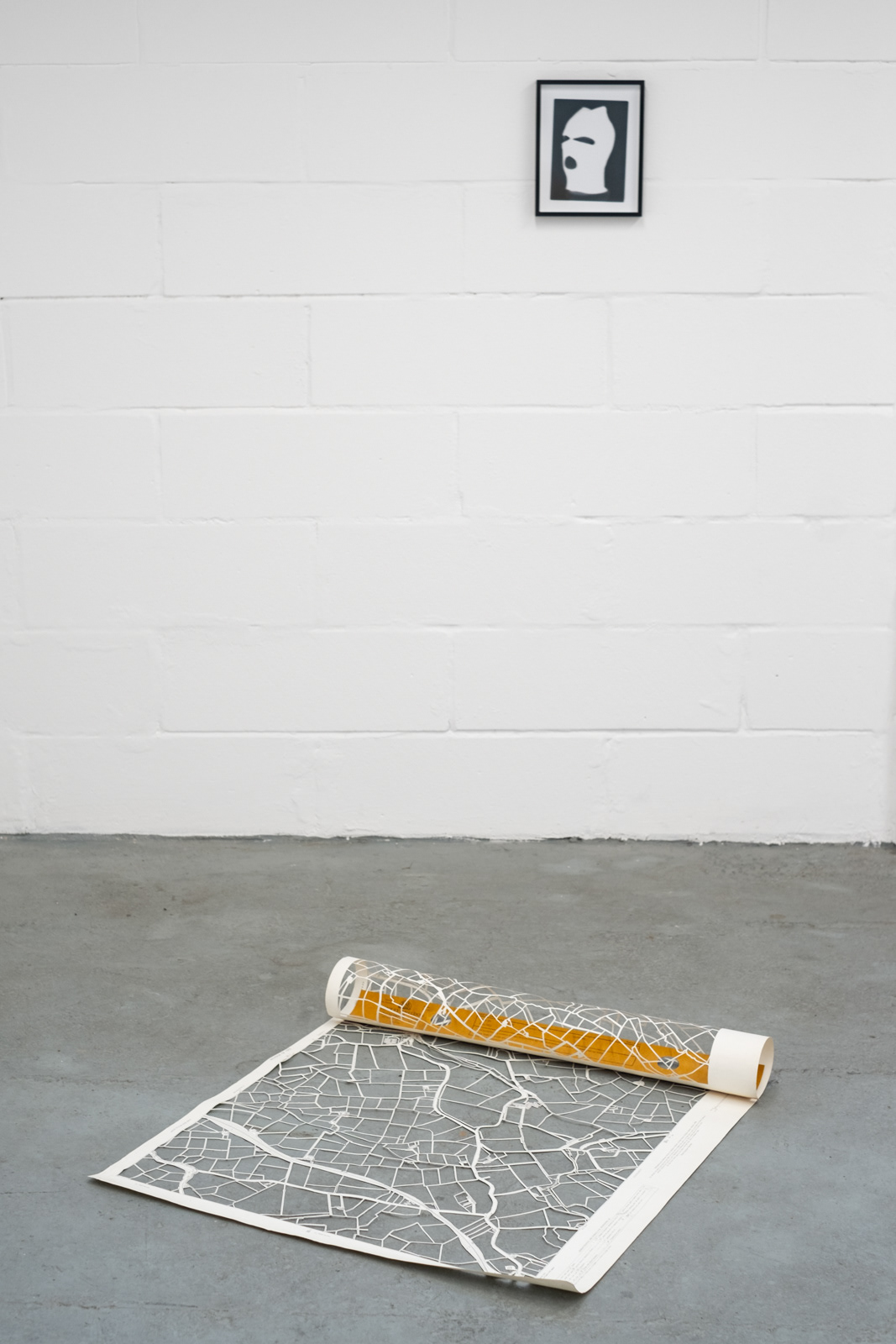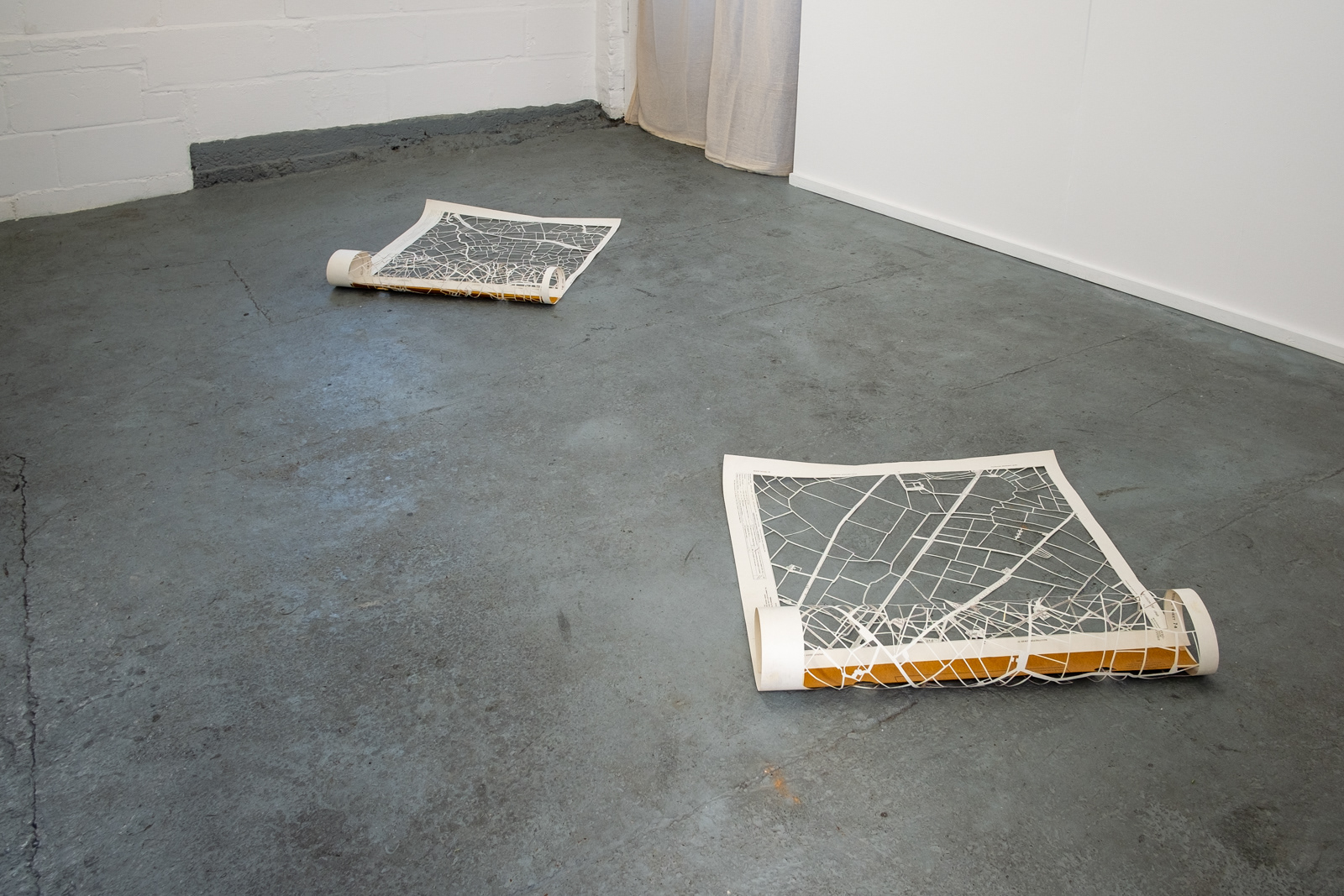 Open Ground i. is a response to questions about the Irish border and the future shape of the island of Ireland.  In this work the land mass has been cut out, by hand, from vintage maps of Northern Ireland leaving only field boundaries, roads, railway lines and rivers.  The vintage maps where originally created from surveys before Ireland was partitioned and then revisited and revised decades after partition. The removal of the land from the maps resonates with the earlier  period in Northern Irish history when land was removed from Irish ownership and given to colonists, 'planters', from Scotland and England.