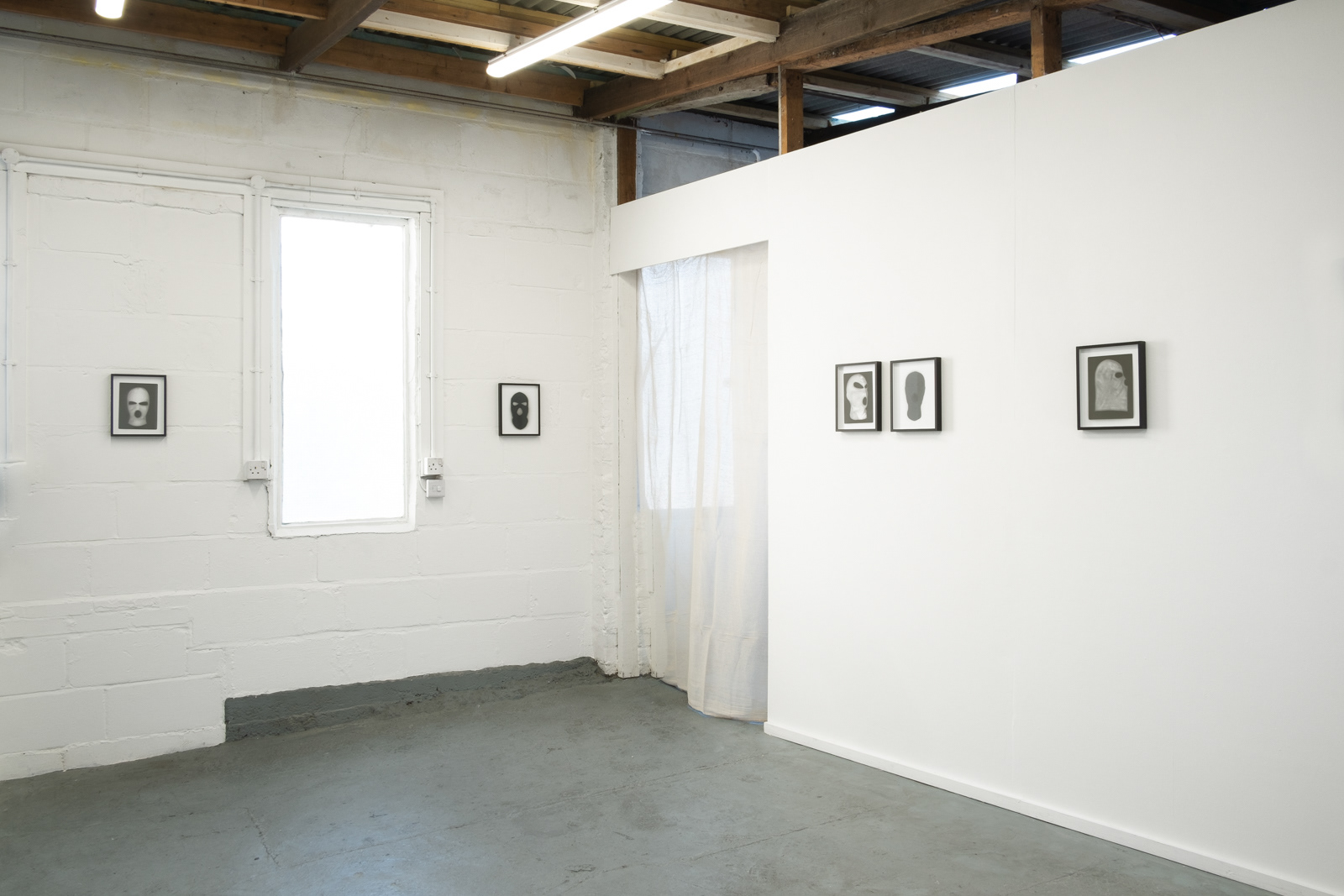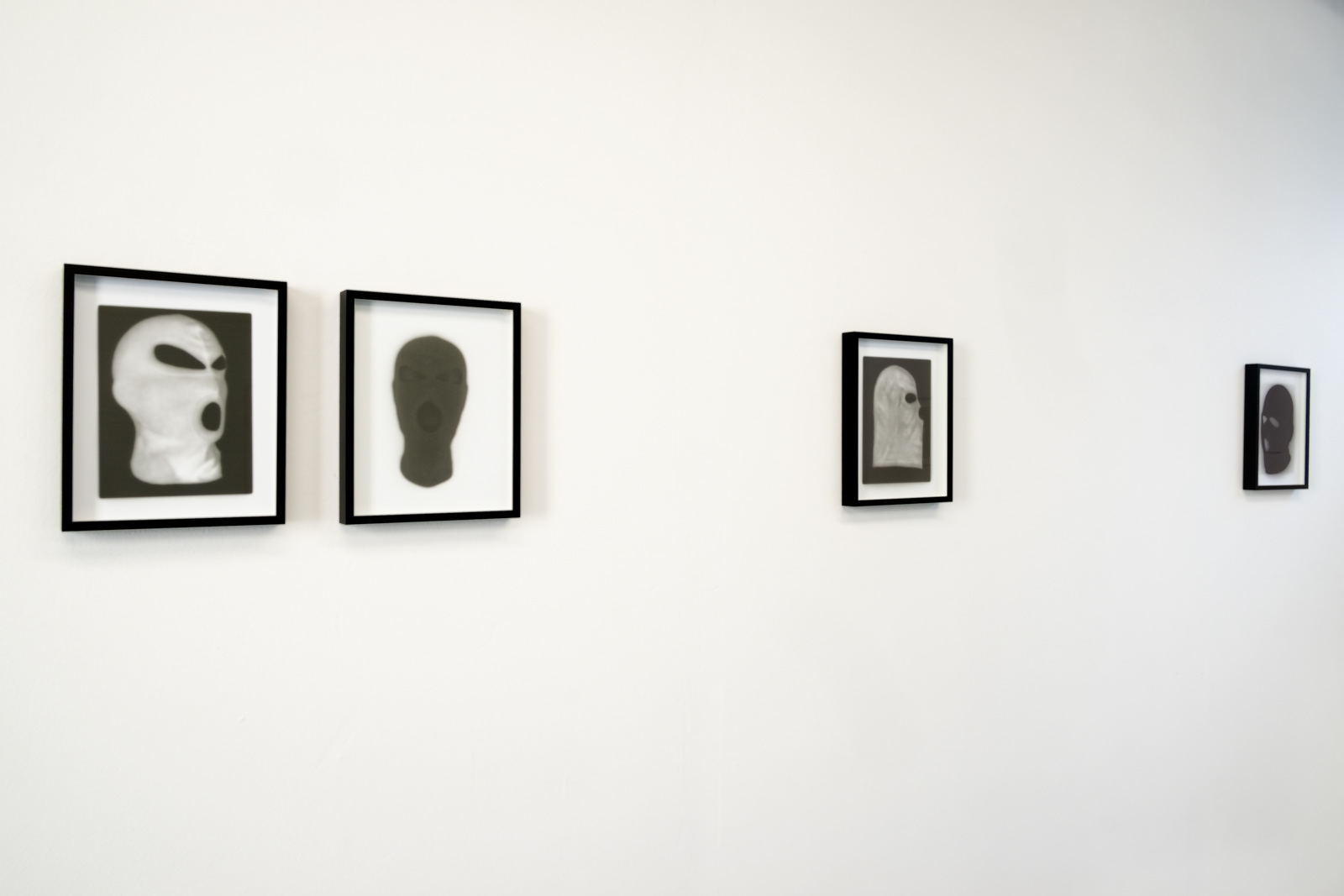 Masks, 2018. Unique silver gelatin prints. 25.4 x 20.3 cm / 10x8 inch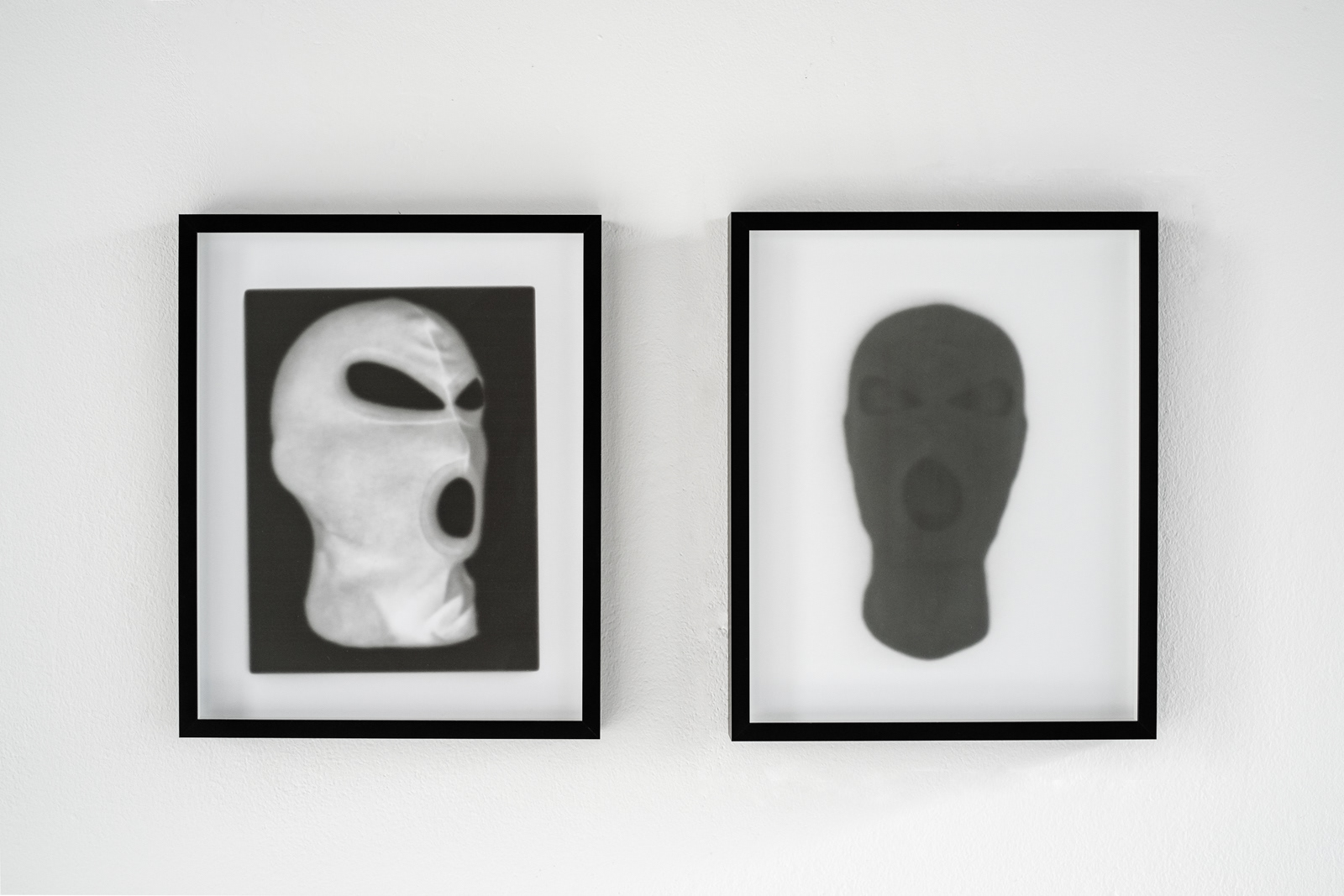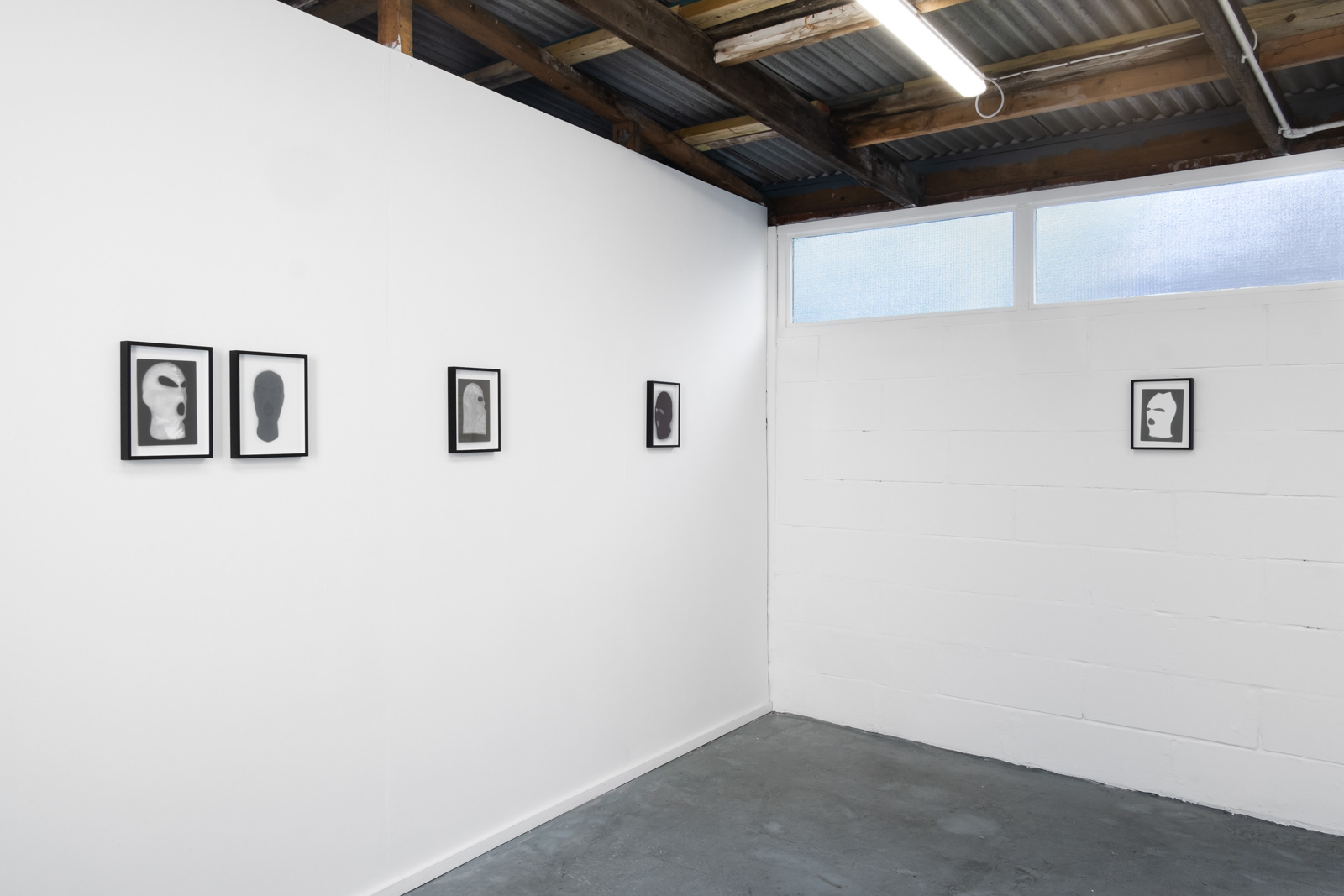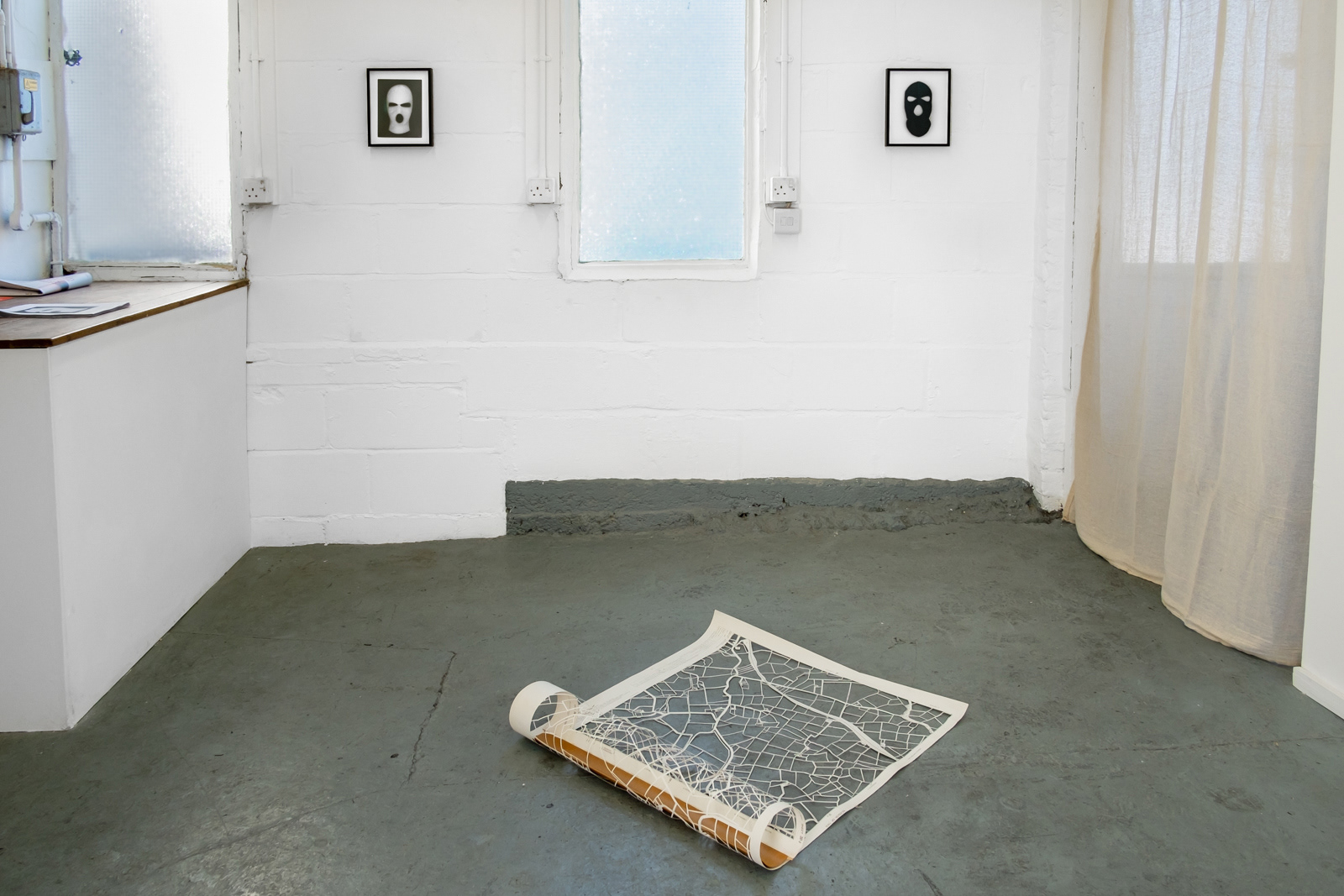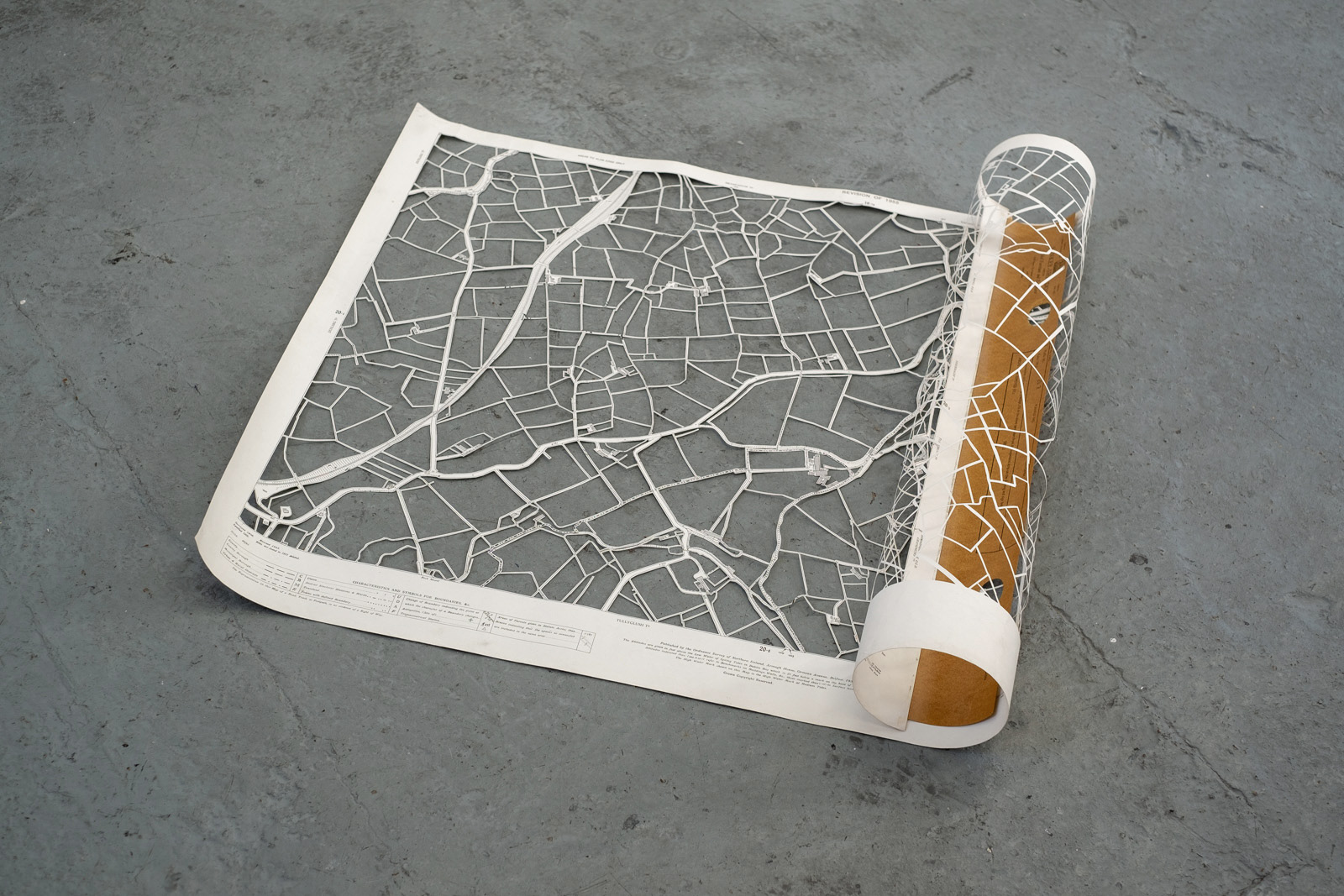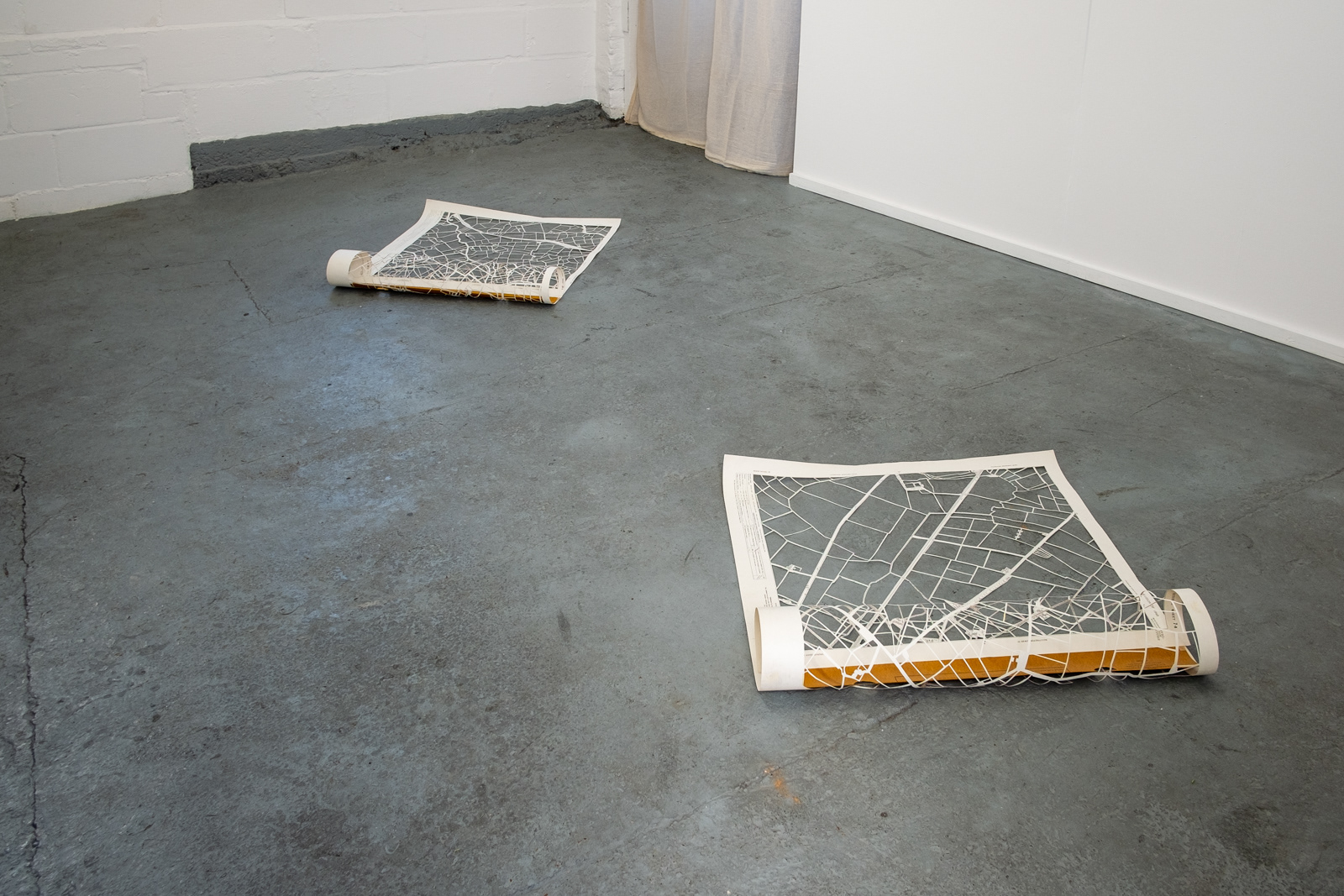 Opened Ground i, 2018. Altered Vintage Map: County Armagh, Sheet 20-2. 111.5x73.5cm Site specific installation, Niagara Falls Projects, Brighton, UK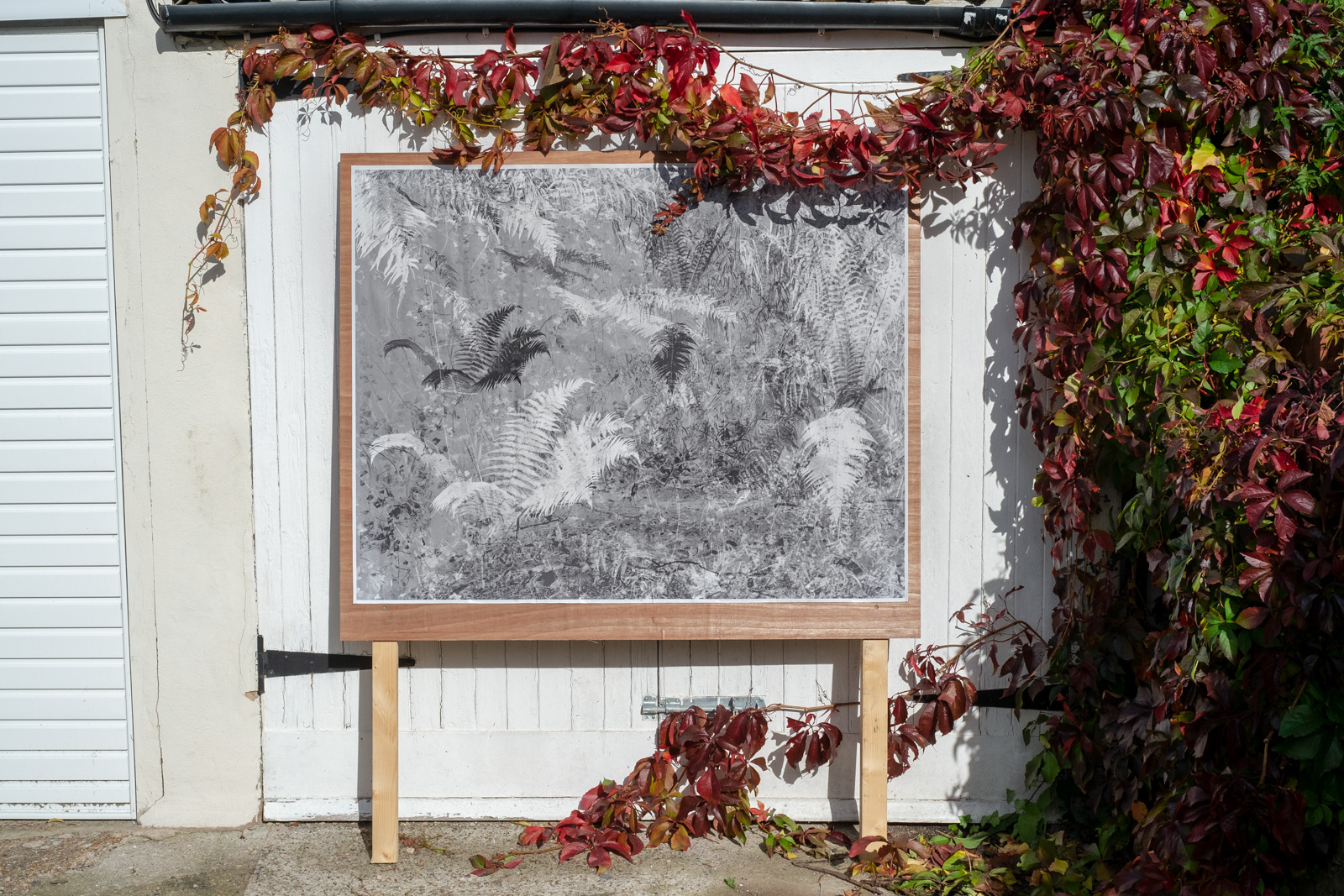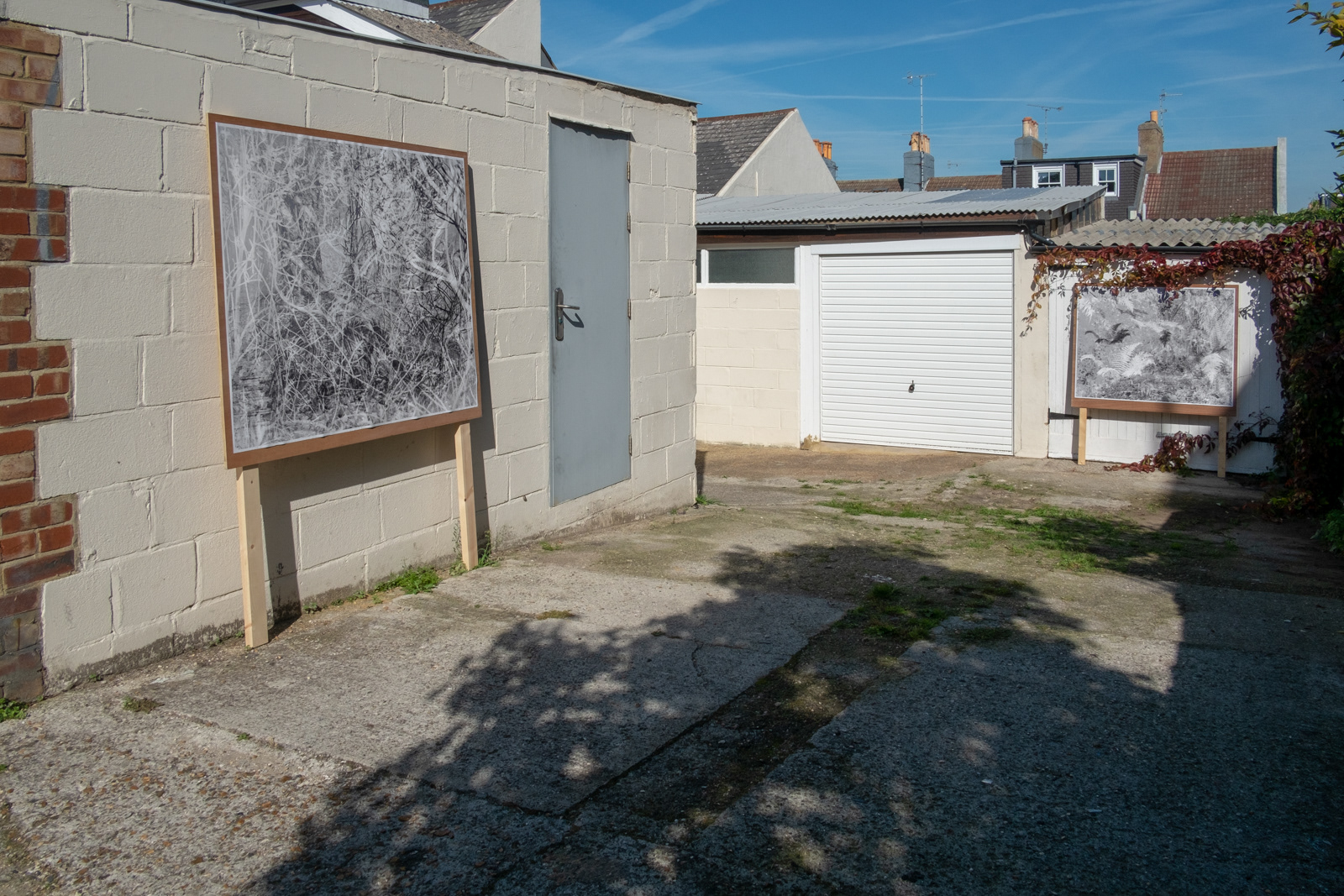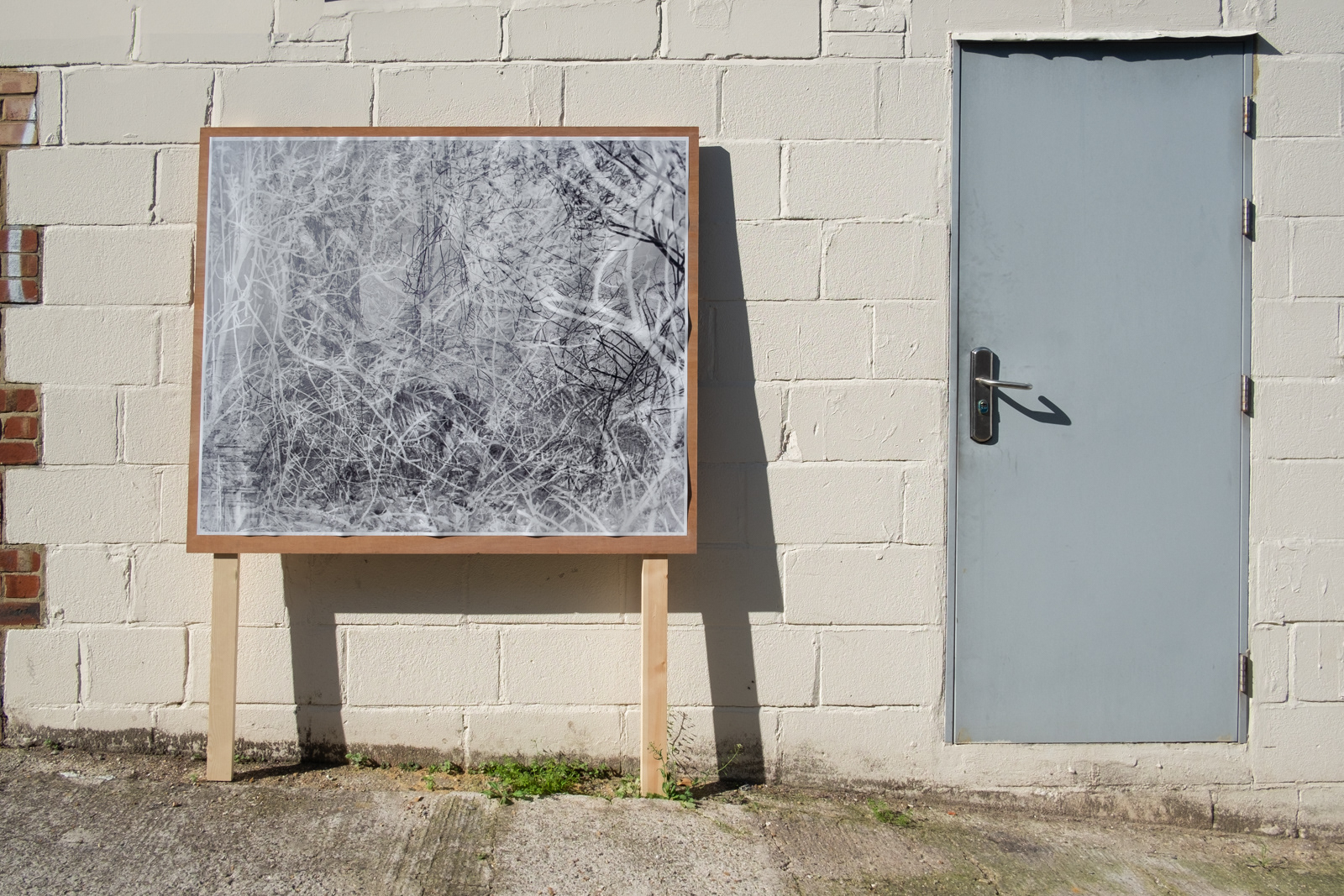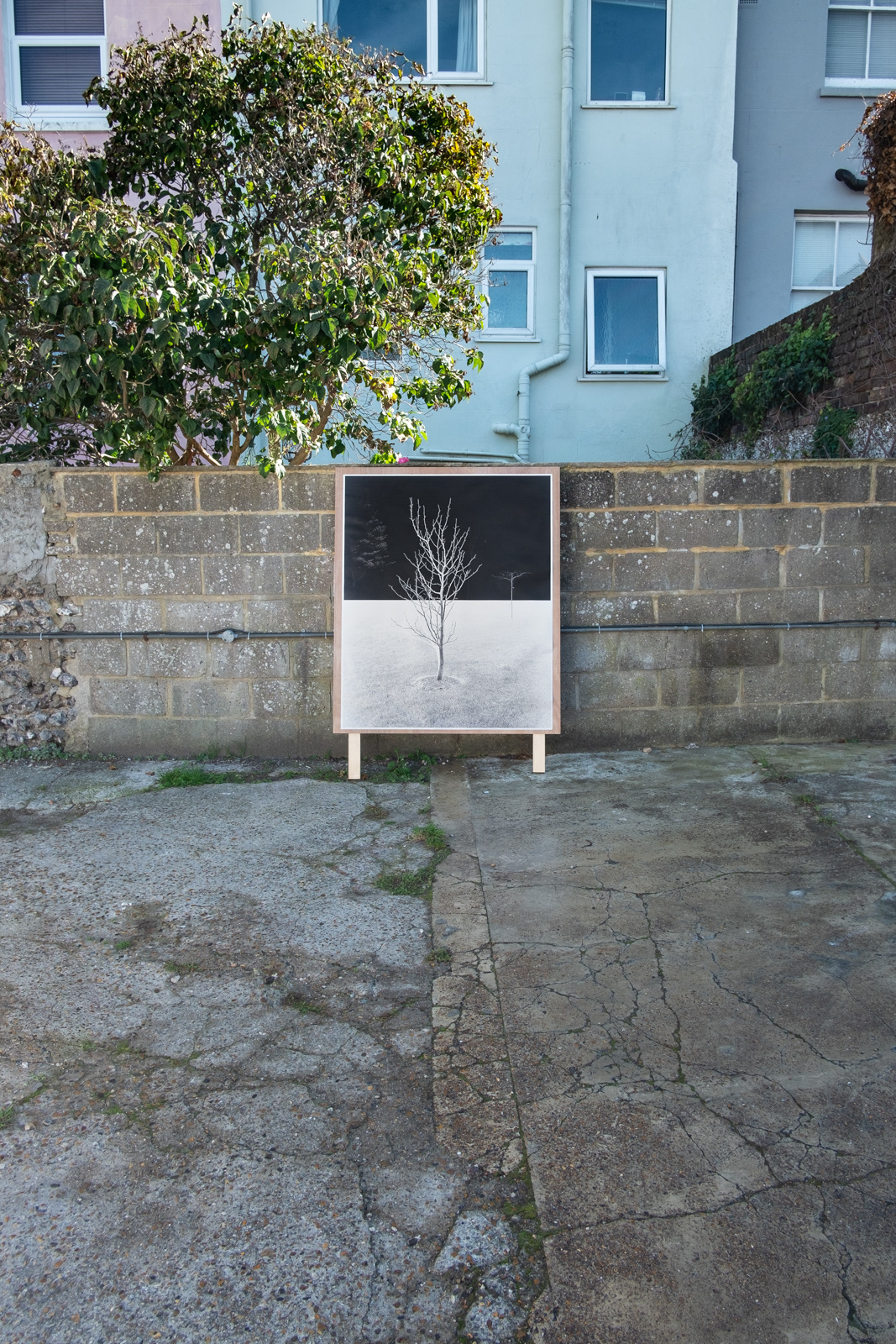 Disagreements, 2018. Wood, Photographic print on billboard paper, 141x116cm. Site specific installation.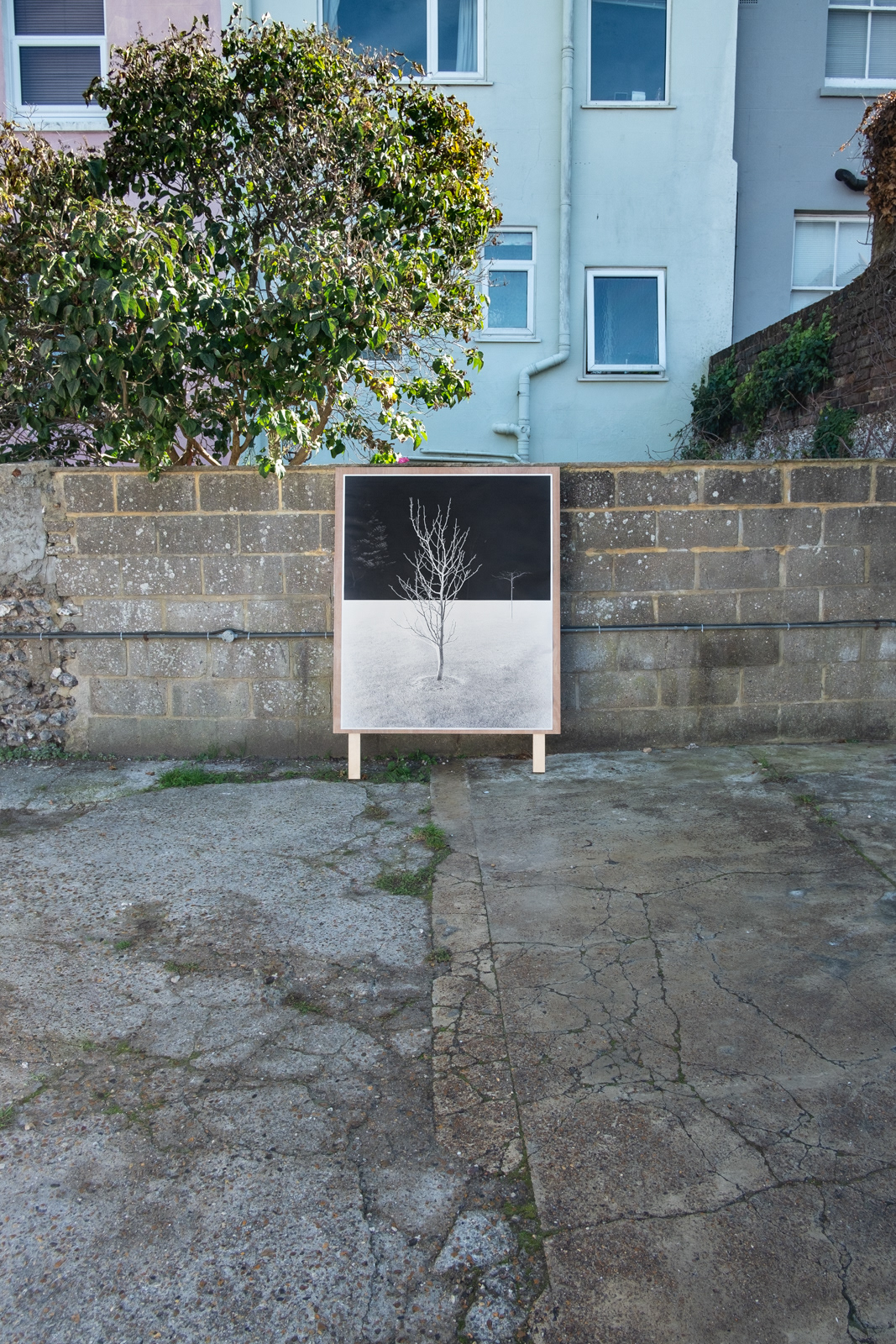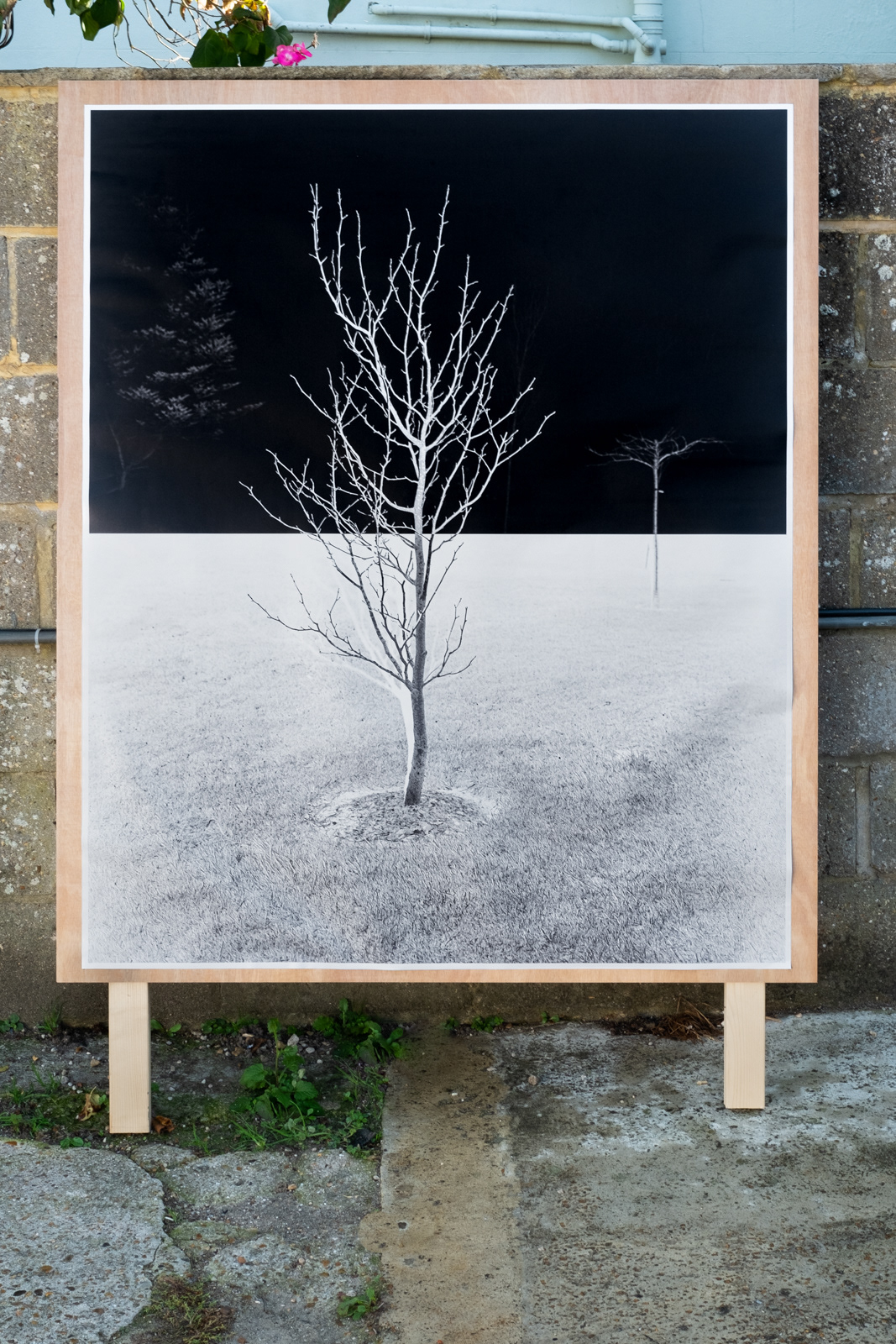 Disagreements, 2018. Wood, Photographic print on billboard paper, 141x116cm. Site specific installation.
Niagara Falls Projects is pleased to present new work by Martin Seeds.
Seeds' produced this new body of work in response to the breakdown of the Northern Irish
Assembly and the potential repercussions of BREXIT upon the already unstable Northern Irish
landscape.
The exhibition includes Disagreements, a site-specific installation in the yard surrounding the
project space. Disagreements comprises several large prints mounted on handmade billboardlike
wooden structures. Seeds made the prints using digitally manipulated photographs taken
in the grounds of the Stormont Estate, home the non-functioning Northern Ireland Assembly.
These works are an extension of Seeds' use of images of flora as allegory for the ongoing fragility
and uncertainty of the political situation. The breakdown of the Assembly has destabilised the
province and raised doubts about the Good Friday Agreements' viability as a framework for
governance. This is turn has led to concerns within local communities that a political solution
is not plausible in Northern Ireland, and a fear that the violence of the past could imminently
return.

The destabilisation of the province is further exasperated by the threat posed by BREXIT to
the open border between the North and South of Ireland. The 1998 Good Friday Agreement
in effect dissolved the border allowing the free flow of goods and people. The lack of a visible
border softened and continues to defuse tensions between the North and South – an crucial
factor in a peace agreement being achieved.
It is within the space of these doubts and uncertainties that dissident terrorist groups find a voice
and gain influence. Masks is an on going series of unique silver gelatine prints the artist made
by placing an iPad directly onto light-sensitive paper. The resulting soft, yet haunting images
allude to the escalating threat of terrorist activity in the province. Between 2014 - 2018 there
has been a 60% surge in paramilitary style 'punishment' shootings and beatings by republicans
and loyalists.


The current threat level for Northern Ireland-related terrorism in Northern Ireland is SEVERE.