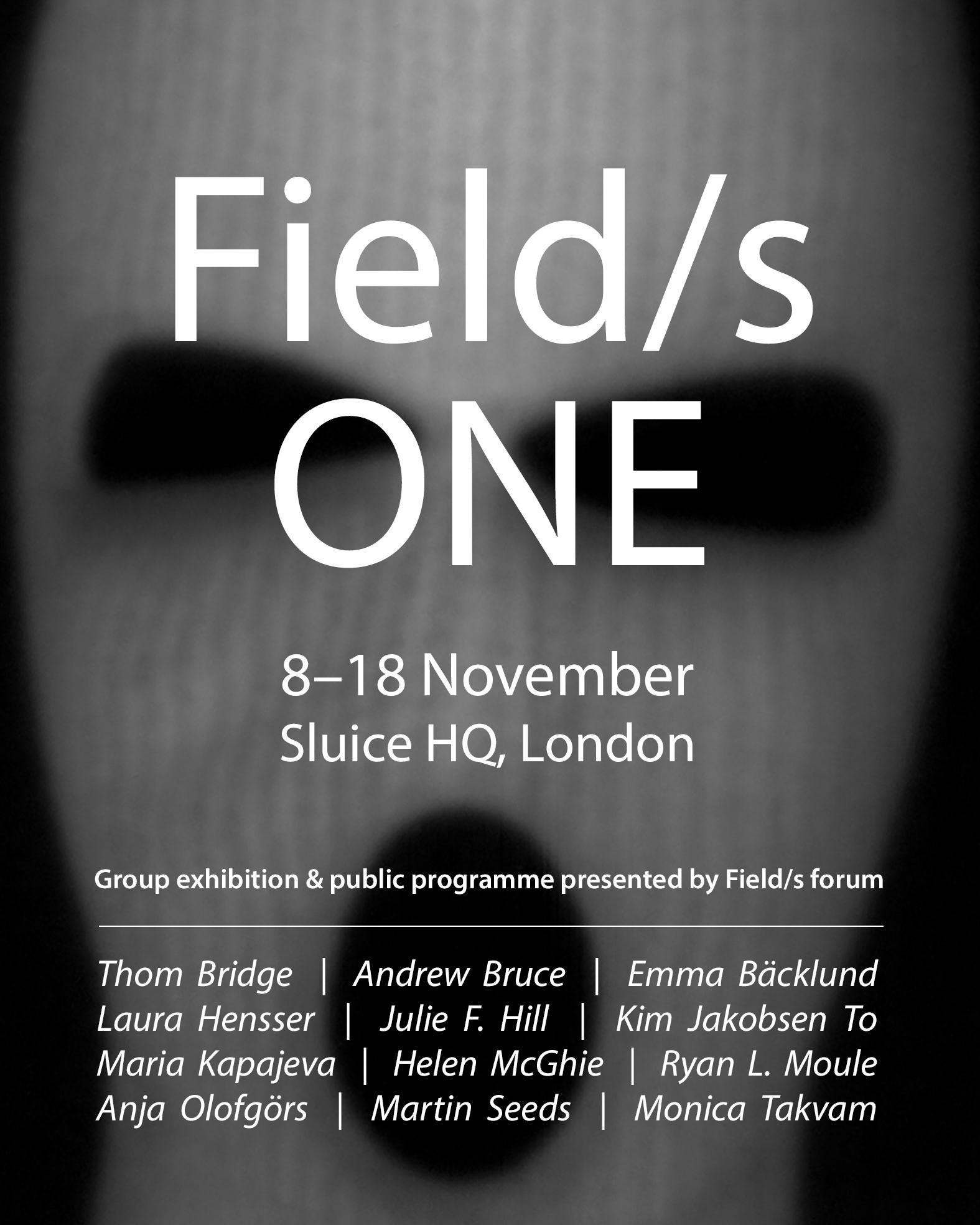 SluiceHQ,
171 Mornington Lane,
London E9 6JY
Hackney Central or Homerton stations
Private View
 Thursday 8 November,  6:30–8:30pm
Field/s is pleased to present 'Field/s ONE' a special group exhibition and public programme at SluiceHQ in East London that presents new photographic work developed as part of an Artquest funded peer forum hosted by The Photographers' Gallery over the past year. Curated by Field/s founder and coordinator Thom Bridge, 'Field/s ONE' will see 12 artists present new works grounded in photography but also extending to video, performance and installation. Through diverse approaches they reflect on a year of conversations, charting both photography's interconnected relationships with other mediums and technologies, but also the importance of networked communities and artist-led initiatives. This first public exhibition aims to offer exciting new perspectives on the expanded field of photography: one that  crosses borders and resists easy classification.