Martin Seeds is an artist and educator from Northern Ireland. He is a trustee of Brighton Photo Fringe and co-founder of Niagara Falls Projects. 
In 2019 Seeds was nominated for the 2020 Deutsche Börse Photography Prize for his solo exhibition Violence Religion Injustice Death at Seen Fifteen gallery London. In 2018 he was awarded the Danny Wilson Memorial Award – Professionals choice for the best

solo

exhibition at Brighton Photo Fringe. In 2017 he was awarded a Magnum Graduate award for the body of work titled Assembly.
Seeds' artistic practice draws from his experience of growing up in Northern Ireland. 
Through an on-going reflection upon historical events and an engagement with current issues in the province, his work reflects upon the conflicting experiences of Northern Irish identity, history and culture.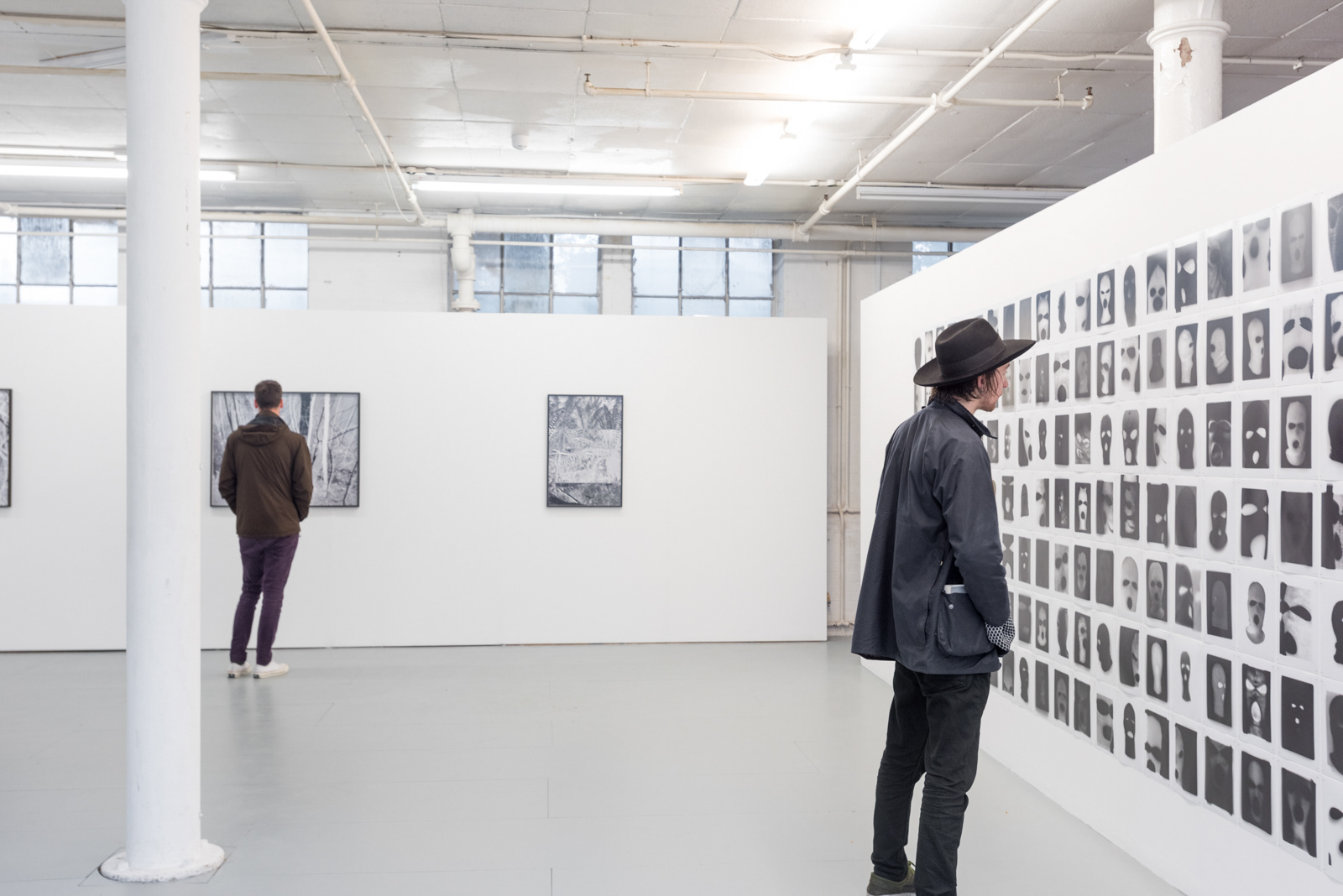 ​​​​​​​© 2021, Martin Seeds. All rights reserved
Exhibitions
2020 Photo London with Seen Fifteen Oct 7-18
2020 Hurry Up Please Its Time, Seen Fifteen, Sept 9-26
2020 With Monochrome Eyes, Borough Road Gallery, London
2019 - Violence Religion Injustice Death, Seen Fifteen, London
2019 - Peckham 24, Copland Park, Peckham, London
2019 - The BREXIT Shop, Format Festival. Derby, UK
2018 - Masks, Sluice HQ, London UK
2018 - New Works, Niagara Falls Projects, Brighton, UK
2017 - Assembly, Irish Culture Centre with Seen Fifteen, Paris, France
2016 - Assembly, The Regency Town House Brighton, UK
2016 - Assembly,  University of Brighton Gallery, Brighton, UK
2015 - Alternative Ulster,  PhotoMonth London Photo Festival, London UK
2015 - Alternative Ulster,  Cork Photo Festival, Ireland.
2014 - Selected works: Alternative Ulster / I have troubles[...],  Vantage Point, Brighton, UK
2014 - 5 studies of Tim, Create Gallery, Brighton, UK
2014 - Residency exhibition,  Woodstock, Ulster Country, New York, USA
2014 - Birds Over Stormont publication,  Tokyo Institute of Photography, Japan
2012 - Fresh Faced & Wild Eyed, The Photographers Gallery, London UK
Curated Projects at Niagara Falls Projects
2019 Evil Rises, Niagara Falls, group show Ashley Beachey, Sean Birnie, Richard Jed Butler, Bob Visser.
2019 - New Alchemy,  Jure Kastelic  
2019 - Not the Dead Spit, Sophie Barber & Georgia Hayes  
2018 - New Works, Martin Seeds
2018 - Ideal-I, Alexander Glass & James William Murray
2018 - Celestial Body, Spiritual Earth Joseph Long 
2018 - Is this wet p*$$¥ remix no get enemy, nothing like this love that I'm feeling, Irvin Pascal 
2017 - E2 - E4, Jacob Clayton
2017 - She, Melissa Campbell
Selections, Awards, Nominations
2019 - Long listed for the 2020 Deutsche Börse  Photography Prize
2018 - Danny Wilson Memorial Award – Professionals Choice
2017 - Magnum Graduate Award Winner
2015 - Nominated for the Magnum Graduate Photography Award
2014 - Short-listed for the Brighton Photo Fringe Danny Wilson Memorial Award
2014 - Selected for an artist residency in New York at AIR Byrdcliffe
2011  - Wallpaper* 2011 Graduate Directory
2011  - Tom Buckeridge Photography Prize